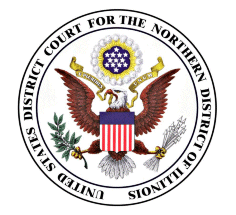 Settlement Assistance Program for Pro Se Litigants

On November 6, 2006, by a General Order of the Court, Chief Judge James F. Holderman approved a court-wide program that allows pro se litigants to have the benefit of an attorney at settlement conferences. The Settlement Assistance Program builds on the successes of a pilot program developed by the Magistrate Judges of the Northern District of Illinois, with the help of Chicago law firm Mayer Brown.

In this voluntary program, attorneys from member law firms of the Chicago Lawyers' Committee for Civil Rights Under Law provide free legal assistance to pro se parties regarding settlement of their cases, including attending and assisting parties in connection with settlement conferences conducted by District Judges or Magistrate Judges of the Court. The volunteer attorney, who is appointed by the judge presiding over the case, will assist in preparing for the settlement conference, participate in the settlement conference on behalf of the pro se litigant, and draft a settlement agreement and corresponding motion to dismiss, if appropriate. Assistance under the Program will be limited, however, only to the effort to settle the case and will not extend to any other part of the litigation process.

Training opportunities for volunteer attorneys are held periodically at the District Court. Counsel who both complete the training program and are subsequently appointed to represent a pro se litigant in regards to settlement will receive one training unit for purposes of admission to the District Court's Trial Bar. See Local Rule 83.11. Participating parties and attorneys must complete a Limited Appointment of Settlement Assistance Program Counsel Form in order to obtain judicial approval of the appointment. Additionally, once appointed, participating attorneys must file a Limited Attorney Appearance Form as Settlement Assistance Program Counsel with the court. If a settlement is not reached after diligent efforts, Settlement Assistance Program counsel will be given leave to withdraw from the appointment at a hearing on a motion seeking to withdraw, upon notice to the client and opposing counsel.

If you would like to volunteer to represent someone in a settlement conference, please contact Cunyon Gordon with the Chicago Lawyers' Committee for Civil Rights at (312) 630-9744.